Oct 26, 2019
https://www.stabroeknews.com/2019/10/23/sports/juma-taylor-alijohn-lead-st-stanislaus-to-chess-title/
http://guyanachronicle.com/2019/10/23/st-stanislaus-retain-marian-academy-inter-school-chess-title
http://guyanachronicle.com/2019/10/23/st-stanislaus-retain-marian-academy-inter-school-chess-title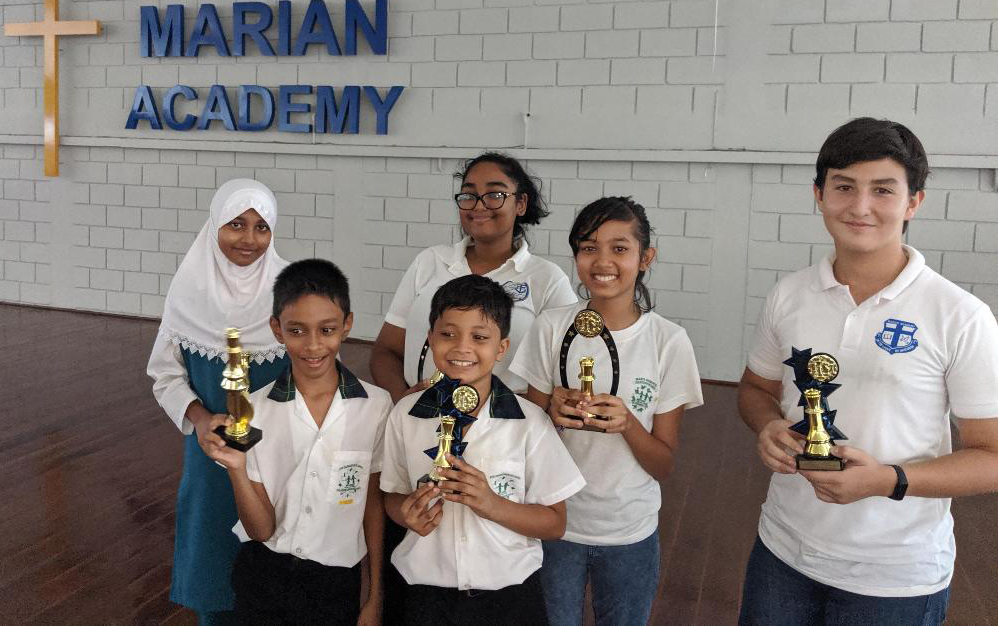 Of Interest
http://guyanachronicle.com/2019/04/21/guyana-off-to-solid-start-at-carifta-junior-chess-championship
Posted by

Pragmatist
at 7:50 AM
No comments:


Oct 13, 2019
https://www.stabroeknews.com/2019/10/07/sports/gcc-the-sequal-saints-emerge-league-winners/
GCC The Sequal and Saints clinched this year's Guyana Hockey Board (GHB), Bounty Paper Towel-Quicker Picker Upper second-division hockey league titles on Saturday at the Saint Stanislaus College Ground.
The Sequal secured a 5-0 win over SHC Savages on the back of braces from Alan Fernandes and Devin Hooper to remain at the top of the points table thereby clinching the title while Saints played to a nil-all draw against GBTI GCC Spice which also saw them finishing as points leaders in the women's division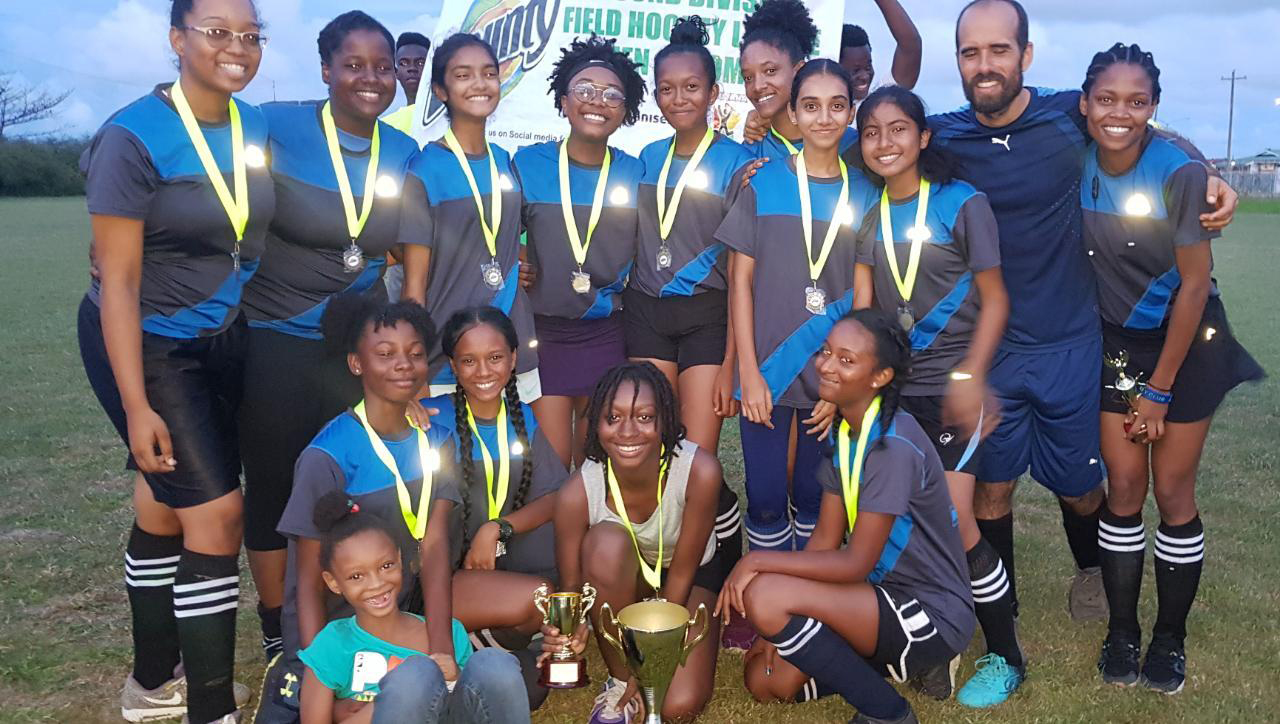 Posted by

Pragmatist
at 4:24 AM
No comments:


Oct 8, 2019
My name is Rosemarie Shiwbaran and I have been associated with Saints since I started attending the college in September, 2008. I've learned so much during my time spent there from my teachers that I know worked hard to help myself and my colleagues. I greatly look forward to the opportunity of being able to teach at the Saints coming September 2020 and to continue to be involved with the college.
I want to extend a great thank you to the Alumni and all persons responsible for providing this scholarship opportunity for me to attend the University of Guyana. I'm sure the knowledge gained will help me to better equip my students for their future. It is greatly appreciated.
Jemuel Parasram -
"I would like to extend a warm thank you to the Saints Alumni for this wonderful opportunity to further my interests within Business Management. I must say as time counts down towards the end of my journey, I must express how grateful I am for the support that was given to me during my time here. I believe my adventure here at the university has exposed me to a wide array of knowledge that I wish to use to develop others who wish to pursue a career in business development.
I am excited to ignite my career in Business & Professional Development as I embark on the three year teaching services at St. Stanislaus College of which I have plans of adding a modern touch towards teaching and methods of learning."
I entered the Saints family in 2008 and I, thankfully, am still a part of this large group of wonderful and influential people. When I started to teach English Language and Literature in 2016, it was never in my wildest thoughts to be awarded a privileged scholarship by the Local and Toronto Alumni to attend the University of Guyana.
My experience at the University so far has been life changing as I have been exposed to many educational conferences, and have lead discussions and lectures of my own where I have had professors and doctors listen to my thesis and comment on my job well done. Therefore, I must extend heartfelt gratitude to the Local and Toronto Saints Alumni for giving me this opportunity to attain my Bachelor's Degree. I look forward to fulfilling my end of the bargain by committing myself to educating the students of St. Stanislaus College for the next coming years, starting in September, 2020. I must also thank Ms. Baksh for recommending me to the Alumni for this excellent programme, to Thomas Singh for being our mentor, to Mr. Chris for always being alert to all of our issues, and to Suresh for his occasional check-ins.
I am truly grateful to the St Stanislaus College Alumni for affording me the opportunity to further my tertiary education. The giving helpful and generous nature of St Stanislaus College Alumni has been an inspired me to also give back to my community by volunteering where ever I can. I hope someday I too will be able to afford other students the opportunity you have given me
.
Posted by

Pragmatist
at 12:58 AM
No comments: