CHRISTMAS MESSAGE TO SSCAAT'S MEMBERS AND SUPPORTERS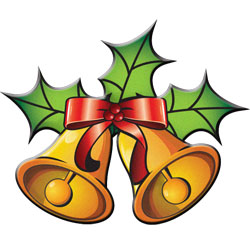 In 2014, with your generous help and support, SSCAAT, together with the Society, we raised over $10,000 from their 4 annual fundraising activities – Spring Dance (April), Golf Tournament (July), CARIBJAM (August) and Fall Dance (October). I am delighted to say that 100% of the monies raised were used to support various initiatives at the College.
We recognize that needs are changing and we are dealing with changing demographics and are faced with some of the same problems as most voluntary organizations. We saw a decline in membership, reduced attendance at our fundraising activities, less numbers of volunteers, and we've lost a few good souls. But we continue to plough ahead for a worthy cause. With the support of our families, friends and the community at large, we are here to do the best we can to help our alma mater.
As we look ahead to 2015, let's continue our resolve to do the best we can for the College. The various subcommittees are working assiduously to encourage membership, "up the ante" on fundraising activities to attract a larger and more diverse group of people, increase donations and sponsorships , all in an effort to provide the highest level of support to the College.
Saturday 11
th
April, 2015
Spring Dance
West Rouge Community Centre
Saturday 11
th
July, 2015
Golf Tournament
Bethesda Grange Golf Club
Friday 31
st
July, 2015
CARIBJAM
TBD
Saturday 17
th
October, 2015
Fall Dance
West Rouge Community Centre
We thank you for your unending support, contributions, and dedication and look forward to a fantastic 2015
Wishing you and your families a very Merry Christmas and a Happy, Healthy and Prosperous 2015
Paul Archer
President
St. Stanislaus College Alumni Association of Toronto
www.torontosaints.com
CHRISTMAS MESSAGE
FROM BUNTY PHILLIPS, CHAIRMAN, BOARD OF DIRECTORS, SSCGAS
TO MEMBERS AND SUPPORTERS
The St. Stanislaus College (Guyana) Alumni Society (SSCGAS), the Canadian registered charity of the Toronto Alumni Association, ran only one fund-raising event (the Golf Tournament) in 2014 but also solicited donations for a monetary Christmas to the staff of the College. The total funds raised in this year were about $12,000 (Can), half of which has already been spent in providing aid to the school and the other half has been committed to other school projects in 2015. For this support, we wish to extend our heart-felt thanks to all alumni and their families, and to our friends and supporters who have helped us to improve the education process at the College.
This is the time of year when we think of and look forward to many pleasant things (family and friends, gifts, food, and drink), and try to forget (or, at least, ignore for a short time) the bad news (the economy, armed conflicts, etc.) that is all around us. Yet, at the same time, this is also the time when we remember those who can no longer be with us, and we offer prayers for them and their families. We do this because Christmas is a Christian celebration of joy, a time to remember the birth of Jesus Christ, the founder of the religion, who has asked us to rejoice in His coming, to tolerate and love one another, regardless of colour, race, or creed, and who has promised us a share in His kingdom in the after-life. Whether we are Christians or not, let us not forget this true, universal meaning of Christmas, and let us extend our full feelings and demonstrations of goodwill to all around us, especially to those less fortunate than us.
In keeping with this sentiment, the Board and Executive of SSCGAS wish to extend to all alumni and friends its
best wishes for a holy, peaceful, and
Merry Christmas,
and a safe, successful, and
Happy New Year in 2015.